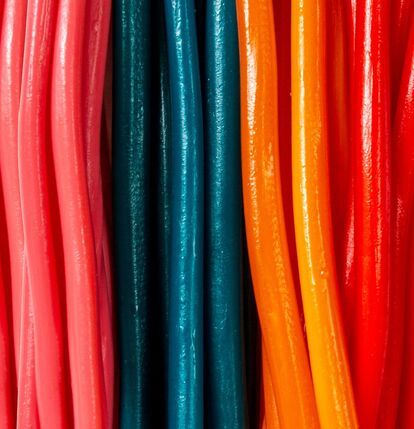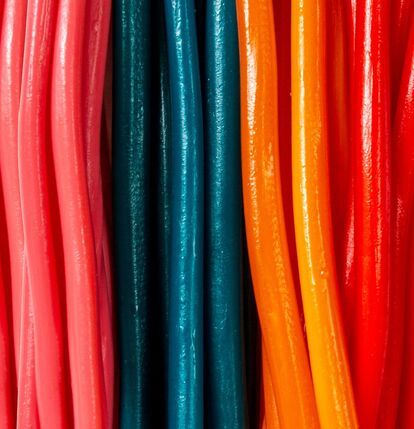 The popular Livewires®, imported from Europe, became a Canadian sensation in a matter of a few years.
These candy cream-filled cables are available in various regular and sour flavours. You'll quickly discover why we call the sour cables "tongue painters"!
They are available in different formats, such as "Kup", bulk, peg bag and display.